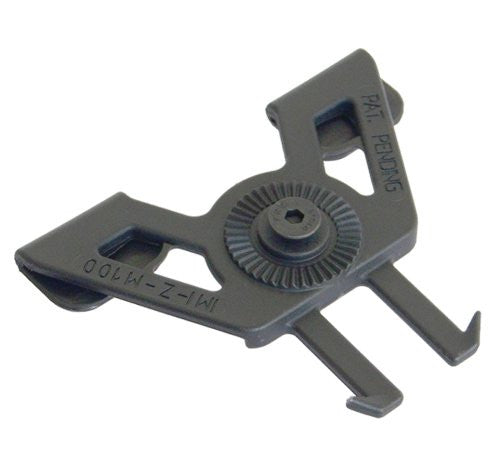 IMI-ZM100 - Molle Attachment
Regular price $18.00 Sale
FEATURES AND BENEFITS:
The IMI Defense Molle Attachment is designed as an optional attaching device for military and law enforcement applications and is demanded by the Israeli Military forces. This new and innovative product easily attaches IMI Defense accessories, such as Polymer Holsters and magazine pouches, to body armor, load bearing equipment, vests, tactical bags, pouches, and more. The IMI Defense Molle Attachment is constructed of polymer, designed for strength and durability, which can withstand the most extreme operating conditions.
With the IMI Defense Molle Attachment's rigid capabilities, there is no weaving necessary, making it easier to manipulate and saving time. This allows the operator to quickly and easily set up gear before each mission and also makes the attachment beneficial during low light conditions or maneuvers. The IMI Defense Molle Attachment also facilitates the rapid removal and replacement of the Polymer Holster or magazine pouch from the Molle Attachment by virtue of one machine screw, which can be accessed without removing the device from the load bearing equipment.